Blue Cross and Blue Shield of Kansas announced last week that it selected the RISE Cowley health coalition in Cowley County, along with 23 other communities in Kansas, as a grantee for the second phase of its Pathways to a Healthy Kansas initiative.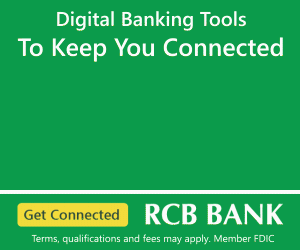 According to City of Ark City Public Information Officer Andrew Lawson, RISE Cowley is one of 12 returning communities that were selected in the initiative's first phase of grants, which brought $500,000 in grant funding to Cowley County over the past three years in the areas of active living, healthy eating and tobacco cessation.
"Pathways to a Healthy Kansas" is the largest community grant program ever funded by BCBSKS. Since the initiative began in 2016, BCBSKS has donated more than $11.7 million in grants and assistance to communities throughout Kansas, including Cowley County.
The Pathways program was created to inspire long-lasting, community-wide health and wellness in communities across Kansas.
"We are excited to recognize our second cohort of Pathways grantees," said Matt All, president and CEO of BCBSKS. "We have been rooted in Kansas for over 75 years and have a commitment to our neighbors to strengthen the health of all Kansans. Through our Pathways initiative, we are making strides toward this goal by helping remove barriers to accessing healthy foods, increasing physical activity and preventing commercial tobacco use.
"We are thrilled to continue this program with our new Pathways grantees."
The Phase 2 grant funding includes a coordination grant of $200,000 for each community.
In addition, Cowley County will have the opportunity to apply for non-competitive implementation grants in six different Pathways amounting to $200,000, for a total of up to $400,000.
Implementation grants are designed to assist with the actions taken by a partner organization in Cowley County to complete a Pathways goal.
"We are very honored to be selected by Blue Cross Blue Shield to continue on to Phase 2," said Cowley First Director Kerri Falletti, who serves as vice chair of the RISE Cowley steering committee. "The building blocks that the RISE Cowley coalition has been working diligently on for the past three years will be expanded on throughout all of our communities.
"We look forward to bringing in new partners and actively engaging over the next four years to carry out these goals."
The Pathways grant addresses the three behaviors of focus — physical activity, commercial tobacco prevention and healthy eating — that reduce risk for serious health conditions through six areas of work, or Pathways, which strive to improve conditions that are the drivers of health in a community.
In Phase 2, the six new Pathways are Community and Social Context, Neighborhood and Physical Environment, Food, Health Care, Education, and Economic Stability.
RISE Cowley will be reorganizing later this summer by restructuring existing committees and forming new committees for each of these Pathways. If you are interested in one of these areas, please apply for a committee by contacting grant coordinator Becky Reid at (620) 221-5450 or bkreid@ksu.edu.
About RISE Cowley
RISE Cowley is a coalition of many like-minded organizations dedicated to working to make Cowley County a healthier place to live, work and play. Our communities share the traits of passion, perseverance and pride.
RISE Cowley seeks to promote healthy lifestyles by collaborating to raise awareness and encourage involvement for all residents of Cowley County. RISE stands for "Raising awareness, Improving health, Supporting collaboration and Energizing communities."
In 2017, Cowley County was selected as one of eight Kansas communities in the largest community grant program ever funded by Blue Cross and Blue Shield of Kansas through a grant facilitated by RISE Cowley. That work culminated in the full expenditure of the $500,000 grant prior to the end of this year.
For more information, visit www.risecowley.org or follow RISE Cowely on Facebook, Twitter, or Instagram.
About Pathways to a Healthy Kansas
Pathways to a Healthy Kansas is the largest community grant program ever funded by Blue Cross and Blue Shield of Kansas.
The Pathways program provides 24 community coalitions with the tools and resources needed to remove barriers and engage their communities in ways that enable healthy eating and tobacco-free, active living to become a way of life.
For more information about Pathways to a Healthy Kansas, visit www.bcbsks.com/pathways.
About Blue Cross and Blue Shield of Kansas
For more than 75 years, Blue Cross and Blue Shield of Kansas has built a reputation of trust with its members and contracting providers by providing outstanding customer service while quickly and accurately processing claims; fairly administering benefit plans and contracts; offering programs, services and tools to help members to improve or maintain their health; and operating under the highest ethical standards while being good stewards of premium dollars.
BCBSKS is an independent licensee of the Blue Cross Blue Shield Association and is the state's largest insurer, serving all Kansas counties except Johnson and Wyandotte counties.
For more information, visit www.bcbsks.com.